About Us

Jill Frank is head chocoholic and founder of  Dallas based The Dark Chocolate Bakery. All recipes are required to meet three criteria -To taste incredible, look out of this world and ship across the USA flawlessly.
Developed for the most discriminating dark chocoholic, Jill tried to develop much more than your basic multi layer buttercream dark chocolate cake. The Dark Chocolate Bakery takes pride in offering delicious and unique desserts.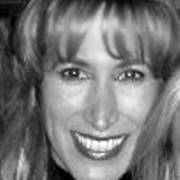 Our entremets (elaborate desserts) – adhere to our strict artisan principles of different complementary flavors, varying textural contrasts, visual appeal both inside and out and, of course, taste.
The term entremet (or entremets, from Old French, literally meaning "between servings") is in modern French cuisine a small dish served between courses or simply a dessert. Originally it was an elaborate form of entertainment dish common among the nobility and upper middle class in Western Europe during the later part of the Middle Ages and the early modern period. An entremet marked the end of a serving of courses and could be anything from a simple frumenty (a type of wheat porridge) that was brightly colored and flavored with exotic and expensive spices to elaborate models of castles complete with wine fountains, musicians, and food modeled into allegorical scenes. In the 14th century entremets began to involve as eye-catching displays of haute cuisine desserts.
The beauty of entremets comes from the myriad of shapes it can take on (round, pyramid, rectangular, hexagonal, teardrop, dome shapes) and the abundance of colors within the multi-layer attributes of miniature cakes that include multi layers that are sometimes also mousse based cakes. The taste receptor should be challenged, as well, with different combinations of taste sensations like salty, sour, sweet and bitter.
The Dark Chocolate Bakery has taken pride in conceiving a well constructed and well balanced tasting entremet so that each flavor component is assembled and complements each other. Within an entremet, it is typical to have three or four different complementary component flavors of varying textural contrasts.
If you are seeking to leave a lasting impression at your next dinner party, event, birthday, wedding, bridal or baby shower, or give a holiday and corporate gift that will sure to delight, please take a stroll through our store and ignite your senses.
We ship throughout the United States either one or two-day, depending upon the time of year. We take pride in insuring that our beautiful pieces of art arrive at your doorstep in mint condition. If you have any questions, regarding how our cakes are shipped, please click here.
Order online or Call us today at 469-662-0997.